What is the Insurance Company's Duty in Handling Hailstorm Claims
When a natural disaster like a hailstorm hits, we expect that our insurance company is going to insure our loss.  We should get what we paid for, coverage.  You may, however, find that your insurance company has instead denied or underpaid your hailstorm claims. You can know find a hailstorm claims lawyer to help you and who can explain what is the insurance company's duty in handling hailstorm claims.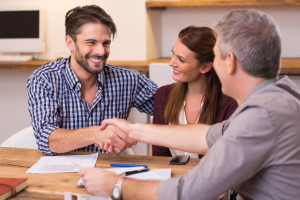 Your insurance company has a legal obligation to act fairly and to deal with your promptly.  Your insurance company must reasonably respond to, investigate, and adjust insurance claims. Filing a claim is not supposed to be a fight, it is meant to be the process that you go through to get your money. However, insurance companies are often out for their profit, taking your premiums without paying your claim.  The insurance company may even try to lowball you and substantially underpay your claim.
You do not have to accept a denial or a lowball offer.  Insurance companies use bad faith tactics to get insureds to give up and take nothing or take too little.  If your insurance company is trying to take advantage of you, an  insurance claim attorney with a proven track record of handling insurance bad faith cases can help.  Texas law provides protection for you in these situations.  An attorney can help level the playing field and make insurance companies abide by the law.  Insurance companies may shape up once a lawyer is on your side.
Acts of Bad Faith the Insurance Company may Use
Your insurance policy is a contract.  That contract gives you certain rights and requires that your insurance company honor those rights while acting in good faith.  The policy creates an obligation on your insurance company to respond timely to, investigate, and resolve your claim.  Many insurance companies resort to acts of bad faith to avoid paying or paying your claim in full.  These acts of bad faith, used to increase an insurance company's profit margin, while decreasing your claim, include:
Unnecessarily delaying the claims process
Failing to open or respond to claims
Offering to underpay claims substantially knowing full well the value of your claim
Continuing to request documents unrelated or unnecessary to evaluating the claim to delay the process
Making false claims that you intentionally damaged your home or business to avoid paying the claim
Failing to explain the policy or intentionally misleading you about the terms of your policy
Using an unreasonable standard or a standard in contradiction to the policy terms to deny your claim
While your insurance company may make an initial determination of your claim and the amount to be paid out, their answer is not the final answer.  Fight for your rights under the policy.  Often our homes and our businesses are our biggest investments.  We should not allow insurance companies to mess with our families and our futures.
Hire a Hailstorm Claims Lawyer who Holds Insurance Companies Accountable for Bad Faith
If your insurance company is acting in bad faith, contact a hailstorm claims lawyer for help.  If you feel like something isn't right in how the insurance company is handling your claim, you are probably right.  Contact The Law Office of Mynor E. Rodriguez P.C. today to learn your rights.